INTERNAL DISSEMINATION EVENTS FOR THE NEW BACHELOR AND MASTER PROGRAMS OF INVEST
On the 1st of March 2023, a series of internal dissemination events commenced within the University of UTH.
Professor N. Samaras presents the INVEST project and its new Bachelor and Master programs to the faculty members of the University of Thessaly.
The primary purpose is to confer with all faculty members and show the new and innovative benefits of these new programs and address factors such as:
The whole idea of the INVEST project.
The new and effective classroom teaching methods.
Academic advising and counseling of students via EDU8EU.
Continuous development of the curriculum through assessment.
Applied research or scholarly activity the events will continue.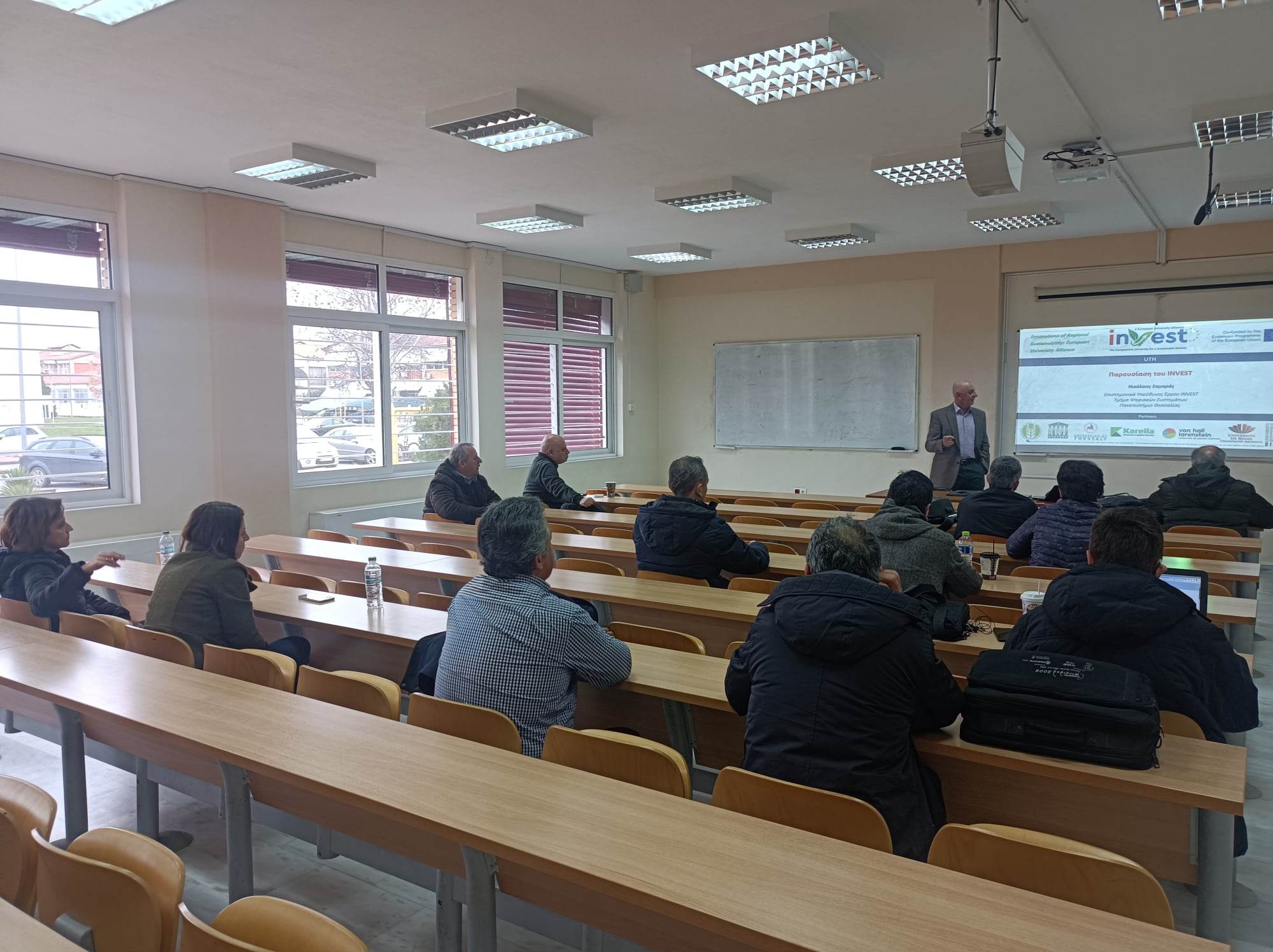 Curated by Andriana Gerondis